Online grocery store and a major competitor to Bigbasket, Gurugram based company Grofers' is expected to see an investment of $55 million from the Japanese investor SoftBank Vision Fund.
The company has been serving in 27+ cities right now and expanding to 2 new cities each month and serving 25 million customers every month. They are expecting to operate in 50 cities by June 2021. Having partnered with 5000 stores, the company focuses mostly on private or white label products as they increase the profit margin by 5% and customer savings by 30-40% as said by Saurabh Kumar in a public announcement. They have also been testing in-house brands. The company has been handling 8 in-house brands at the moment.
Soft Bank is expected to contribute to 46% of shares of the e-commerce store with an investment of $55 million in par to existing investors Tiger Global Management and Korean Investor KB Ventures.
The company expects to double its GMV every year to hit $4 billion by 2022 as told by the co-founder Saurabh Kumar.
In the last six months alone, after the pandemic, the company has seen huge growth and has managed to pick up adequate capacities. The company is also looking forward to hiring 3000-4000 people to strengthen the relationships in terms of supply chains.
They are currently focusing on local entrprenuers to catalyze their business.
The pandemic outbreak has led to a surge in the number of people shopping online for groceries and other necessities. This has been a huge change over in the industry.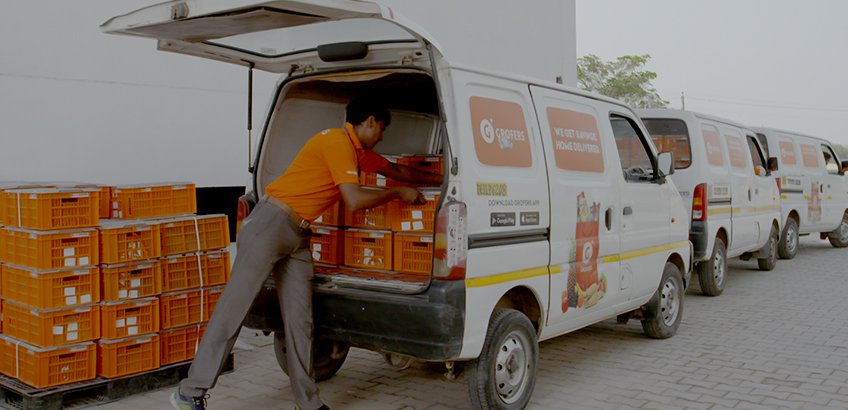 Grofers' has been thorugh a bumpy road in the profit and loss game and is expected to get a good back up from this investment.
According to Goldman Sachs online grocery has the potential to grow at a rate of 80% every year, especially with JioMart entering the scene.
The company has seen several rounds of funding raising around $607 million.
The company wanted to go public in 2022 but 2020 as a financial year has been very successful. Grofers' CEO Albinder Dhindsa disclosed to PTI that the organization has just turned operationally productive in January 2020, and is on target to become EBITDA and money positive before the current year's over.
The company also reported an increase in basket size of existing customers and a rise in online grocery shopping by 60%.