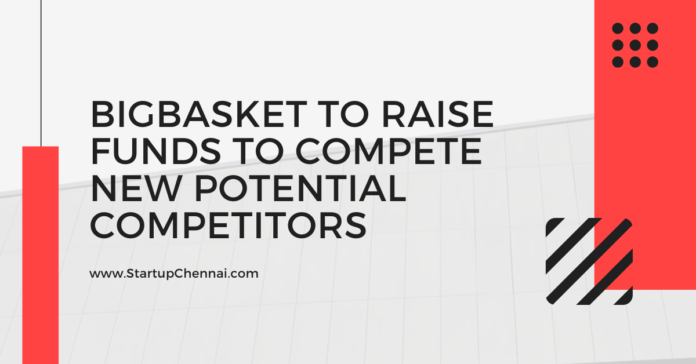 The unicorn club member company Bigbasket, an online grocery delivery company, is aiming to raise somewhere around 250-300 million dollars to keep itself ready from potential competitors post-Reliance-facebook collaboration.
With evaluating the company for over 1-2 billion dollars, Bigbasket has hired some heavy names like Goldman Sachs and Morgan Stanley in order to consult them for the planned fundraiser.
After raising 150 million dollars and reaching a total valuation of 1.02 billion dollars last year post 14 fundraising rounds, Bigbasket has connected itself from some big companies around the world like Mirae Asset Global, Alibaba and CDC group, venture Partners and many more.
With this COVID 19 crisis hitting the worldwide business very hard, companies already in the food and goods delivery business are having a lot of profit as people are afraid to step outside their house, hence resorting to ordering essential goods at home via only online shopping. With over 1 lakh orders per day pre-COVID 19 era and 3 lakh orders per day post-COVID 19 era, BigBasket has grown almost 40% in the last few months. Demand for essential goods delivery at the doorstep was so high that Bigbasket had to increase the manpower in order to compete with the influx.
With just over 1.7 billion dollars in sales last year, the system has seen a huge hike of almost 76% to 3 billion dollars this year. Considering the current situation, the online grocery delivery service is and will be the biggest driving force for e-commerce in the coming future.
Conclusion:
With govt worldwide posing strict rules in the F&B segment, it's hard to imagine our old restaurant ambiance again. With people afraid to come out of their homes and restaurant owners continuously changing their menus to fit the current situation, online food and grocery delivery service is the new future of e-commerce.