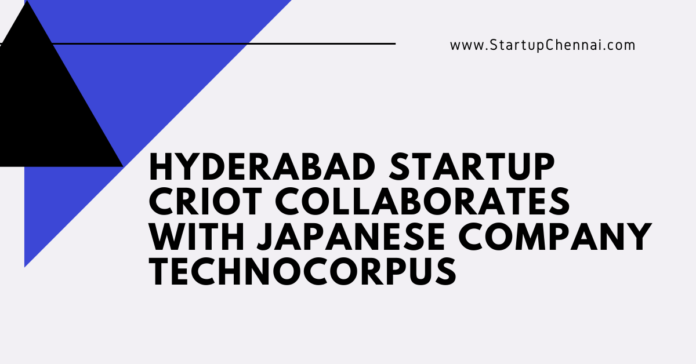 The startup venture of the Indian Institute of Technology Hyderabad CRIOT Innovations will collaborate with a Japanese firm, Technocorpus. The collaboration will work on making dynamic smart home products that will adapt to user behavior.
IIT Hyderabad issued a statement saying this association will,"revolutionize the human authentication process using behavior and lifestyle monitoring".
Startup CRIOT wants to design these smart home products and make them available to middle-class people. They also want to develop security using AI and blockchain for the Internet of Things devices to safeguard them from cyber-attacks, added the statement.
The project has already been initiated on June 15. The first phase will last till September 24, and there would be 10 products in this phase. CRIOT is also looking forward to a second phase, which will have 250 products.
The statement issued by IIT Hyderabad also said that, this collaboration has been named as MITHRA-CRIOT, and CRIOT will be providing their product called CRIOT Interface, which will be used in the collection of data of the behavioral analysis of users. This data, once collected through MITHRA app and CRIOT Interface, will be used for "Lifestyle Authentication Research in the Yamaguchi-Lab, Social ICT Research Center, University of Tokyo."
Smart Homes
The smart homes created by CRIOT will comprise of features such as – anti-theft, auto user-customized products that do not need to be operated manually, adaptable, will feature auto lighting adjustment system to optimize lighting at home for the safety of kids and elderly whilst also upholding their privacy, these products will be affordable and also have a well-connected system.
The Director of IIT Hyderabad, Professor BS Murthy said that the CRIOT-MITHRA Project will address a significant side of security as a part of our routine lives. He hopes that it will be successfully implemented. The project will also be an important milestone that will accelerate collaborations between Japan and India in different other sectors too. Professor Murthy also looks forward to see more such collaborations by other startups in Hyderabad.
Conclusion:
Smart home products can make our lives a lot easier. We look forward to secure and interesting products from this collaboration.