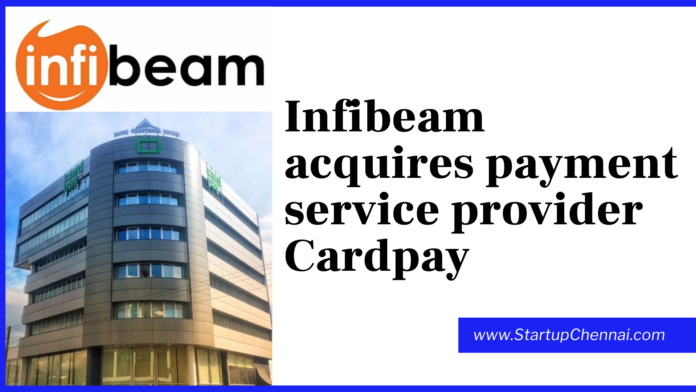 The parent company of CCAvenue, Infibeam Avenues Ltd, has acquired Cardpay Technologies Pvt. Ltd. Cardpay is a corporate credit card issuing firm based in Bengaluru that was established a couple of months ago.
Infibeam is looking forward to use Cardpay to exploit market prospects for credit to corporates, small and medium enterprises. The acquisition deal was agreed for an amount of Rs 45 lakh in cash. But the Cardpay management has been offered upto $1 million reward incentive mechanism by Infibeam based on performance parameters.
This deal will offer complete digital solutions to corporations and businesses by providing payment issuance and payment acquiring solutions.
Cardpay Technologies was founded by Shenbaga Kumaran Srinivasan and Manik Singla. Their company runs an integrated platform to manage the payment products under the GRITS Brand.
Deal with Cardpay Technologies marks Infibeam's second acquisition during this lockdown of Covid-19.
Infibeam was founded in 2010 by Vishal Mehta, who was an executive at Amazon. He started the company as an e-commerce firm initially but soon changed the business model. It became the youngest firms in March 2016 to have been listed in the stock exchange after floating its public offering.
In April this year, Infibeam acquired AI Fintech Inc, which is an American company, for $5000 so they could spread their digital payments business in the United States.
They had also invested Rs 6 crore in Go Payments, a digital payments tech firm based in Mumbai, in December 2018.
Infibeam initially had a 3.85% stake in the Avenues India Pvt. Ltd-run CCAvenue and in the month of February of 2017, they increased this stake by 7.5%.
It is refreshing to see a startup do so well amidst the pandemic. Where startups are looking to wind up their business, Infibeam is keeping its spirits high.